What would you choose: to reduce the intensity of heat when summer hits, an expensive air conditioner or a lightweight and affordable portable air conditioner? Obviously, you would consider purchasing a quiet and powerful portable air conditioner to bring the temperature down.
There are many portable air conditioners available on the market, making it hard to choose one. The users have a few favorite portable air conditioners, and you must know what they are and how they differ from others. Also, if you find that moving around an air conditioner is too much work, consider windows AC then.
No more confusion:
With the help of their specific qualities, you will be able to analyze the best portable air conditioners. Whether you are searching for a portable air conditioner for your home or searching for an effective one for your relative, here's a list to guide you in this matter.
So let's begin to explore the best-reviewed portable air conditioners and know their best specifications.
Best Portable Air Conditioners to Reduce Your Bills and Sweat
Look for the list of the top 10 best portable air conditioners based on the reviews:
This hOmelabs portable air conditioner can be your perfect pick if you love to relax and sleep in a calm and silent atmosphere. It has a BTU rating of 10,000, enough to cool the area under 450 square feet effectively.
Moreover, it offers five different operational modes to fit your needs. Now, you can conveniently switch the modes depending on your moods. Plus, it has a 24 hours timer with a red LED light so that it won't be a hassle for you to read the temperature in the dark.
The best part?
This is the best portable air conditioner for the server room as it is equipped with a removable and double-layered filter that can be easily cleaned each week.
---
This portable evaporative cooler can be the best portable air conditioner for camping purposes. With a compact design and the ability to cool an area under 250 feet, it can be an intelligent pick for you.
It consists of a LED display that allows you to pick your swing direction, cooling mode, speed, and time according to your mood.
The amazing part is it comes with an extra 10-liter capacity to facilitate you more with its cooling abilities. Just set a 24 timer, and it can be turned on or off automatically. You don't have to get up each time to access it.
---
This unit has proved itself as the best portable air conditioner for 300 square feet with its fast and efficient cooling abilities. With its compact design and multi modes air conditioning system, you can benefit from three different modes.
It provides a simple and easy-to-use touch display with LED lights to ensure you can control the operations easily. Or use the remote to have full command over your unit whether you are in the room or not.
Not to forget, it comes with an easy and quick installation process with a healthy noise of 50dB that won't affect your routine; you can easily work or sleep with the functional unit around you.
---
Keeping a cool environment in hot weather is no longer only for centrally air-conditioned houses. With this small lightweight portable air conditioner, you can instantly lower the temperature of your bedrooms and living room.
Plus, this portable air conditioner features a drainage system and a dual hose and can act as a dehumidifier and fan. It can easily cover an area of 500 square feet, enough to cover larger areas.
What's most interesting is:
You don't have to get up every time to switch the settings. Now, you can do it with remote control. If you are looking for the perfect worth for what you are paying, this Whynter Portable Air Conditioner is a clever choice.
---
For those who don't like to get a big hole for wall-mounted air conditioners, this BLACK-DECKER Portable air conditioner is surely a well-fitting solution. Its standing body has a cooling capacity of 8000 BTU, which is comfortable enough to cool the 350 square feet room easily.
On the contrary, it can be listed as the best portable air conditioner for boats, campers, living rooms, and offices. Just move it to any location with the help of wheels, and you are ready to go.
Furthermore, it has a remote control and 24 timer system which enables you for programmed switching off and on. With three functional modes and a self-evaporating system, you can enjoy the cool breeze anytime.
---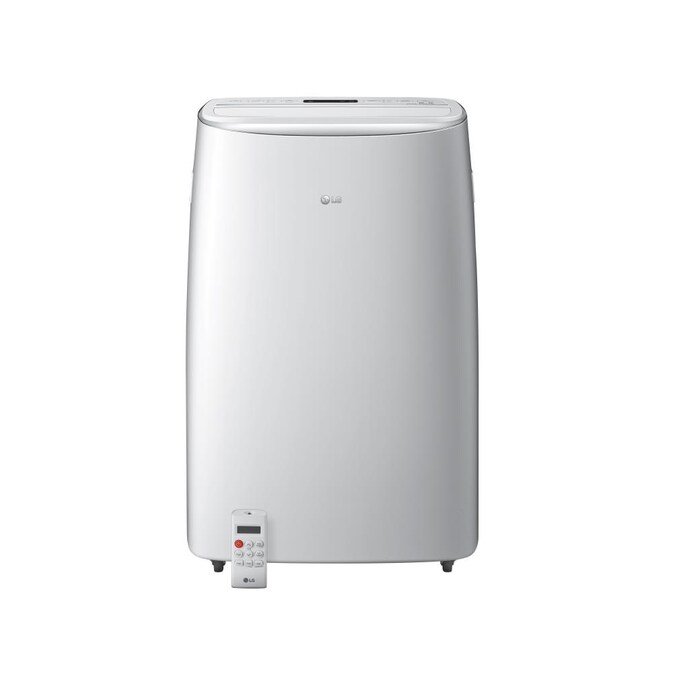 After a hectic work routine, nobody wants to get up and set up an air conditioner. So, here comes the solution for you. The best reviewed portable air conditioner is near you. With extra silent mode and wi-fi compatibility, you can control it through your smartphone or say "Hey Google" to control it through your voice.
It has three levels of cooling and fan speeds with a 24-hour timer system so you can program it according to your requirements. Plus, the auto-swing mode helps to keep your air humidified and circulated.
What's the best part?
With this unit, you can save 40% on your bills each month, and when the power goes out, the unit will automatically restart. Now, you can get all the comfort and relaxation with a single unit. Hurry up! Go for it.
---
7. Zero Breeze Mark 2 – Best Portable Air Conditioner Rechargeable
Since the production of rechargeable appliances has widely increased to facilitate more users and make the most of technology, to that end, this Zero Breeze Mark 2 is reviewed as the best portable air conditioner rechargeable in the industry due to its 24V battery, enough to run AC for consecutive 3-5 hours.
At the heart of this unit, you will find a micro compressor which is a quarter of the usual compressor sizes and weight. However, it can effortlessly knock down the temperature by 30 degrees in only 10 minutes. Isn't it amazing?
Apart from that, the unit is also constructed with various other features including, Sleep Mode for quietest operation, Power Mode for fast cooling operation, and USB charging cable so you can charge it anywhere.
---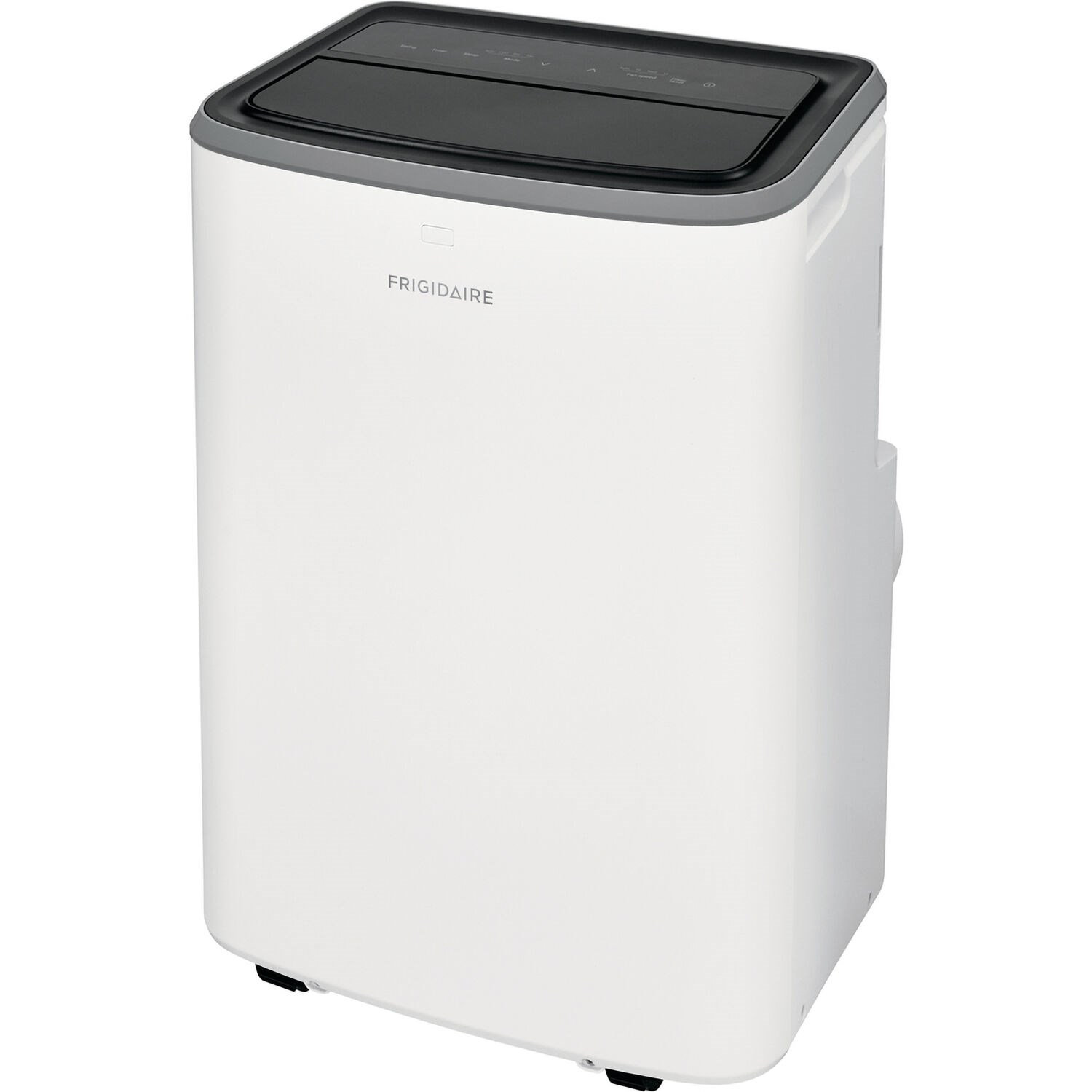 This FHP Portable air conditioner is a compact and reasonably priced unit with remote control access. You can easily command your air conditioner by comfortably laying on your bed. No hassle to move and do the settings.
What's even more amazing is:
It's possible to set the timer according to your days or set the timer with half an hour on an off system to keep your room cool and maintain your electricity bills to the lowest.
Furthermore, you can conveniently remove excess moisture with the dehumidifying option in the unit. It can easily capture moisture and dust to keep the air clean for you.
---
Residing in an area with hot weather all year round, then this Perfect Portable Air Conditioner is your powerful pick. This single unit is enough to keep an area of around 550 square feet cool and humidified.
You can switch the modes of the unit with the help of a full-access remote control. With easy installation, it comes with caster wheels so that you don't have to think for a second to move it from one room to another. Just a single person can move it anywhere in the house.
Besides, it has a self evaporative system and precise temperature settings that make it convenient for your houses and offices. What are you waiting for? Grab your unit now!
---
This AirRex Portable Air Conditioner is rated as one of the best portable air conditioners 20000 BTU due to its high power and dual ventilation outputs. Whether it's a small room or a larger area, this unit can lower the temperature in the quickest turnaround.
With an easy installation and operation with simple and washable filters, you don't have to go through hectic procedures to clean the filters. Just remove them, wash, and fit them again.
With a broad temperature range from 65 to 113 degrees F, you can enjoy the powerful cooling system all year. It consists of 16 inches of flared exhaust that quickly evacuates the hot air and fills the room with the cool breeze.
---
Factors to Consider Before Buying Portable Air Conditioners
Determination of the worth of your money can be identified by the effectiveness of the unit you bought. It is very important to look for certain factors before buying a portable air conditioner. Let's have a look at them.
Noise Level
Many portable ACs are not recommended in the portable air conditioner reviews due to high noises created when they are operational. For that reason, you must always look for 50dB (or close to it) in the specifications section.
However, such units can be listed as the best portable air conditioners for server rooms as high sounds and disruptions do not affect such areas.
Easy Portability
If you want to buy a unit ahead of time, you must look for an easily portable AC unit. These units are listed as the best portable air conditioners due to their lightweight and easy transportation.
Since, in the next few years, people will look more for portable and lightweight units for their houses to be convenient for them to relocate them single-handedly.
BTU Ratings
Basically, BTU rating is the British rating system to analyze the capacity and power of the cooling units. Most of the users consider that the higher the BTU unit, the higher the power of an AC unit will be.
But that is not the case. You must look for the BTU unit suitable to cover your desired area effectively without being hard on your bills.
Quality
Of course, the quality of an air conditioner is vital while using one as these are not the appliances you buy every month or year. So it must be reliable and durable enough to last for years.
Pay special attention to reviews, brand reputation, and materials used to manufacture the portable air conditioner to make sure the unit you are purchasing is the right one.
Price
Obviously, who wants to pay extra dollars and get a low-quality product?
Look for cost-effective, eco-friendly, and additional features like automatic on and off options. It is beneficial to save on your energy bills as well as high-quality products will save you from irritating maintenance processes.
---
Portable Air Conditioner FAQ
1. Where Can You Get a Cheap Portable Air Conditioner?
Cheap portable air conditioners are available for you with prices ranging from $250 to $500, depending on how many features the portable AC has and the brand. You can look for the following portable air conditioners as they are cost-effective ones:
Typically, the portable ACs come with a single hose and dual hose. The single hose ACs are relatively cheaper than the dual ones.  Nonetheless, both are equally effective at their jobs and can cool the area within minutes.
Moreover, the air conditioners equipped with additional features, Smart actions, and Wi-fi controls are relatively more expensive than traditional ones.
2. What Comes Out of the Exhaust of a Portable Air Conditioner?
The air coming out of the exhaust of a portable air conditioner is the warm air inside the room.
Technically, the air conditioners pull in the warm air from the outside environment, cool it, and then expel it inside the room. At the same time, the warm air and moisture inside the home are thrown out from the exhaust.
Actually, these warm air and moisture particles are the reason behind the high temperature inside your house and need to be vented to normalize the temperature.
3. Where Can I Find a Portable Air Conditioner?
You can find a portable air conditioner according to your needs and demands on any online store or brand store. Usually, they offer good deals, guarantees for the equipment, and installation packages based on the brand models you are about to buy.
Just measure an area (preferably square feet) and analyze which BTU will best suit you. It will help you to search for the appropriate unit and get it installed immediately.
4. Can I Use a Portable Air Conditioner with Casement Windows?
You can use a portable air conditioner with a casement window as effectively as in ordinary windows.
In the case of casement windows, you need Plexiglas of exact measurement to fit in your window. Cut it according to the size of the vent hose and start the installation process of an air conditioner.
Firmly attach the latch with the window and frame. Now, place the hose and seal the surroundings. You can enjoy the cool breeze and extract the warm air outside.
5. Is a portable air conditioner capable of running 24/7?
Yes, you can run a portable air conditioner 24/7 without any hassle. Moreover, there's no time limit for a portable air conditioner. You can leave it on for the complete day and night.
However, the constant functioning of air conditioning may reduce its lifespan, and like any other electronic device, its parts might begin to strain quickly.
Moreover, you have to empty its condensate tank or clean its filters more frequently as they might get blocked due to excess cooling. Plus, the moisture inside the air conditioner might give rise to the contamination of molds in it.
6. What are Portable Air Conditioners?
Portable air conditioners are self-contained cooling solutions, ideal for smaller areas and single rooms. Generally, these air conditioners can be placed on a floor with a hose connected and sealed on the window for continuous ventilation.
The installation process of air conditioners is so simple and easy. They can conveniently remove the warm air from the inside and expel it outside. At the same time, it swallows the warm air from outside, reduces its temperature, and replaces it inside the house.
Moreover, the modern designs and technology of portable air conditioners are equipped with variable operational modes, humidifiers, wi-fi compatibility, and remote control access that makes them more popular for offices and homes.
7. How Much Does a Portable Air Conditioner Weight?
On average, portable air conditioner weight ranges from 53 pounds to 77 pounds. Not to forget that the weight of the portable air conditioner isn't affected by the power of the unit.
However, if you choose a portable AC with 14,000 BTU or 18,000 BTU, it will increase the unit's weight to some extent. However, if you want a lightweight, portable AC, then you can go for Whynter Portable Air Conditioner, as discussed above in the list.